Resources
To help you with your Mindfulness Practice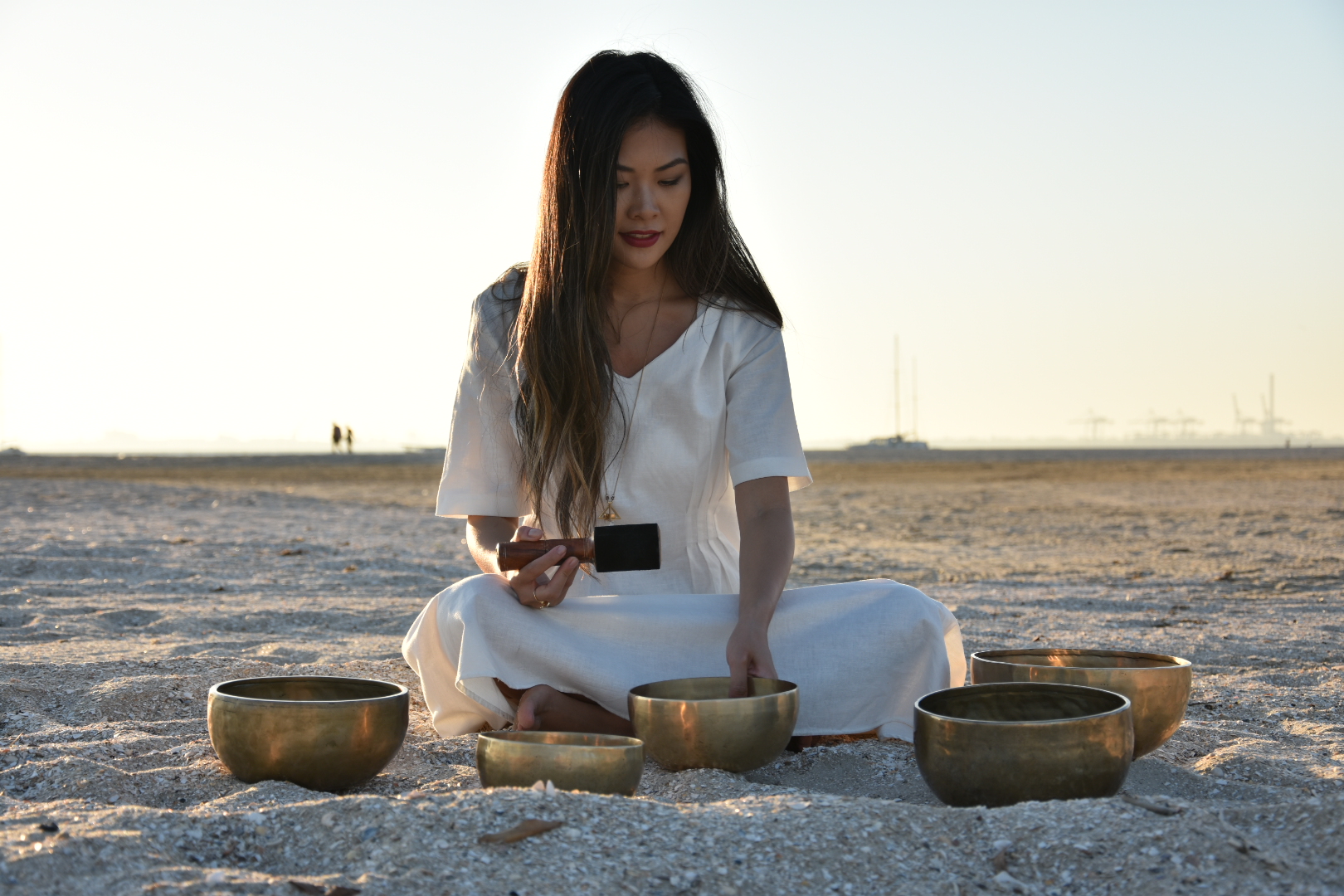 Things to help you MEDITATE
Have troubles sleeping, de-stressing or in need of deep relaxation? It is not always possible to make it to a sound meditation session so I recorded this for you to have a tool to use in the comfort of your own home.
Sound Meditation Instructions and Guided Meditation
If you are using a sound meditation audio track for the first time, listen to this recording first as it'll help you understand how to get the benefits of a sound meditation at home. I've also included a light meditation/visualisation in this recording so you know what to do with your mind while you meditate.
Relaxation Sound Meditation by Malbert Lee
This is one of my favourite sound meditation tracks for deep relaxation and sleeping. When I can't sleep, I love to play this on my headphones. I met Malbert in 2018 at a sound meditation that I attended in Hong Kong. I instantly fell in love with the way he played his Crystal singing bowls. You can follow him on Instagram via @malbertlee
The MUSE - My Favourite Meditation Device + Bonus 15% off
Have troubles meditating? This is one of my favourite devices that turn meditating into a fun and easier task. Muse uses EEG neurofeedback technology to analyse your brainwaves in real time while you meditate. As you become more familiar with what 'calm' feels like for you, you can work on increasing the moments in which you can hold this state of mind. This is a really good tool for brain training. Get 15% off your MUSE purchase via this link. Your discount will be calculated at checkout.
Things to help you UNDERSTAND MINDFULNESS
Without understanding happiness properly, we won't understand why we have to practise mindfulness. Ultimately everything we do in life is to find more happiness but whilst we find happiness in people and things happening around us, make no mistake, this WILL NOT LEAD TO REAL HAPPINESS. Read on to see what true happiness is and how to find it.
Understanding the Positive and Negative actions of our Mind, Body and Speech
Stay positive people say, WELL HOW? Learn about the Mirosuna Way of living and how you can use your mindfulness practice to connect with 'virtue' - the practice of goodness, moral and higher ground. So what does being positive mean and how do we do it?
Guide to Practising Mindfulness in the Workplace
Here are my 5 tips on how to stay SANE or GO INSANE at work. Are you looking for ways to be happier at work or finding the motivation to do it everyday? Need ways to deal with difficult work situations? These lessons are what helped me find more happiness and meaning in my job and career.
A Beginners Guide to Sound Meditations
Sound Meditations are a very powerful tool to help you effortlessly enter a state of deep relaxation and tune out the constant chatter in your mind. Learn how they can benefit from you and how they should be a tool that you add to your repertoire to release the tension and stress in your day to day.
Busting the 8 Myths of Mindfulness
What is 'mindfulness' really? It is so misunderstood these days. It is seen as the next big trend, a buzz word, some 'woo woo' and weird thing that people do when sitting in a room and share their feelings. IT IS NOT. Read about what mindfulness is and why it might not be what you are thinking.